Lions Karate Circuit Points Leader Board- Click Here
Lions Karate Regional Points Circuit including ANY tournament that the competitors attend – Click Here (coming soon)
2022 is the final year for the Lions Karate Regional Point Circuit – we will begin to offer a free circuit for only our Lions Tournaments. Not as many competitors compete outside the state and outside our circuit, so we will build focus on our circuit.
NO charge for the Lions Karate Circuit! That includes the 2022 season.
Click here to see ALL 148 Divisions & the Rules we follow
Black Friday Special – $299 for 10 Tournaments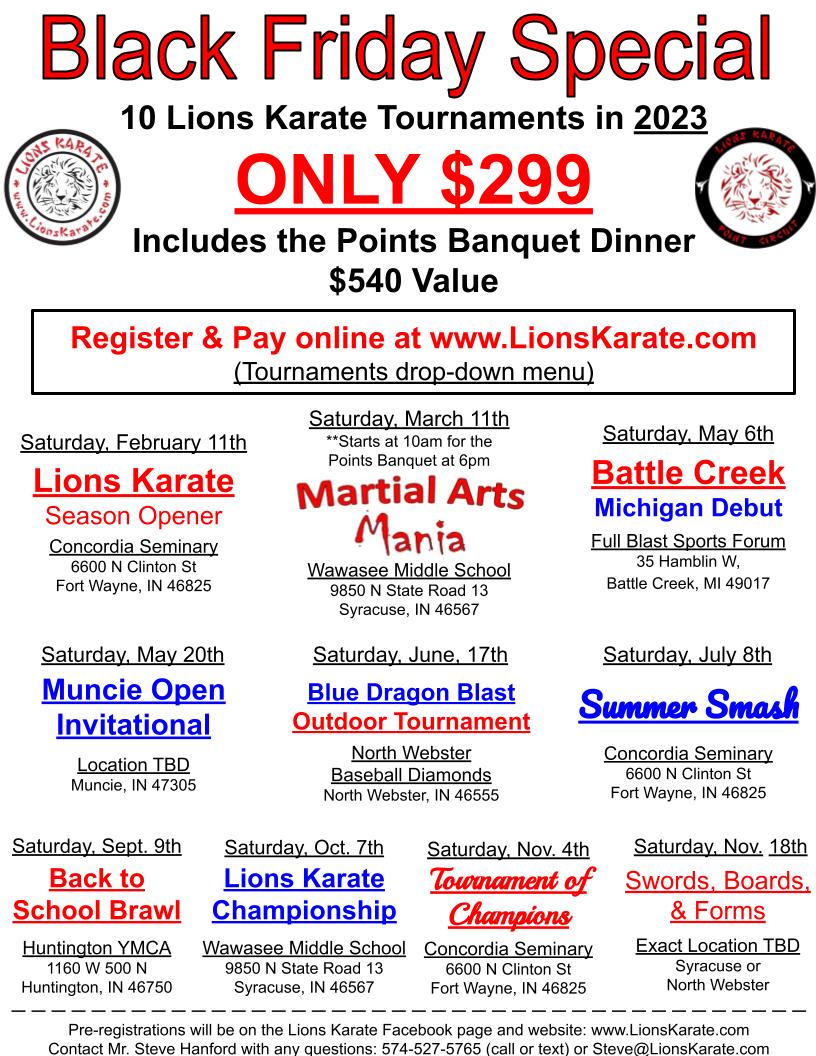 All competitors in the Lions Karate Point Circuit should email their results from each tournament to LionsKaratePointCircuit@gmail.com with name of tournament, date, location, and results from each division.
Find the 148 Divisions and the rules at www.LionsKarate.com
Contact Mr. Hanford at 574-527-5765 (call or text) or Steve@LionsKarate.com with any questions